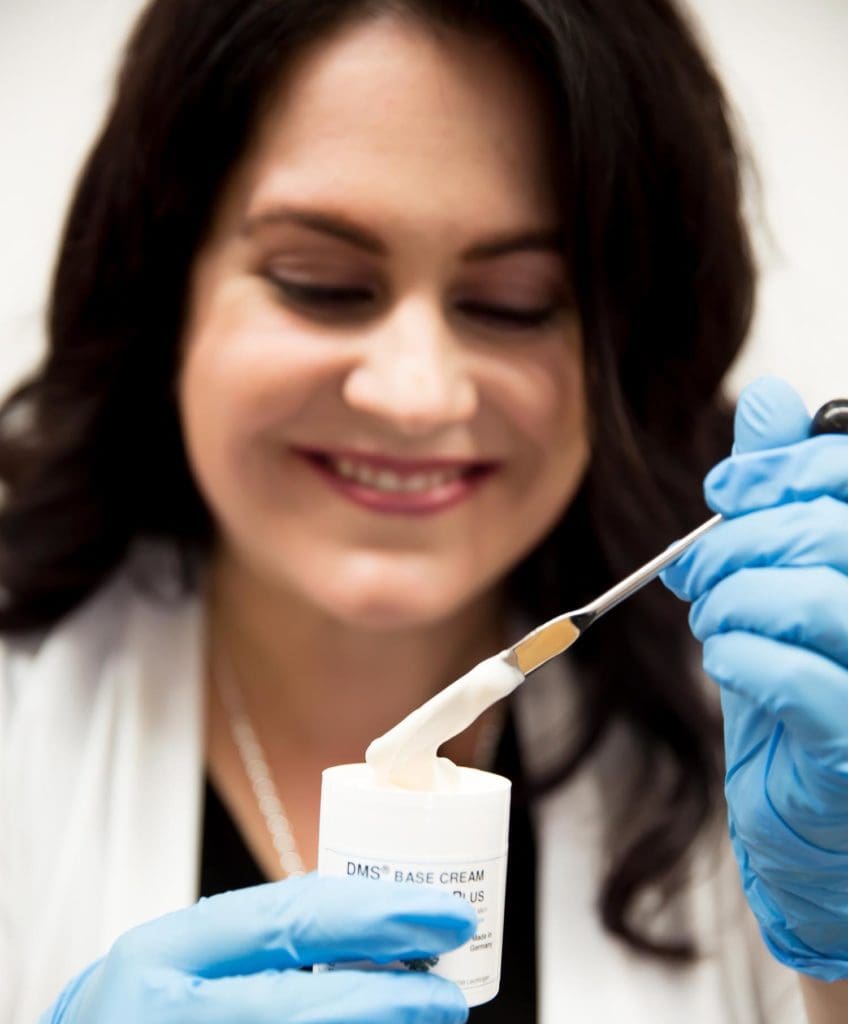 Just as we all prefer our customized coffee beverages for our thirsty cravings, so does our skin. 
Dermal Systems Inc.
Educating skin care professionals and clinic owners.
Suppliers of bespoke skin care products for personal and proffesional use.
Dermal Systems Inc. offers a skin care solution designed to meet the needs of both our partner clinics and their clients. Having worked in a clinic for many years, founder René Serbon relentlessly searched for a skincare line that was unique, scientifically sound, and delivered positive results to her clients. She set out to source the most outstanding products and tools that allowed her to conduct an advanced skin analysis to determine cosmetic skin conditions and confidently provide an effective treatment solution for her clients.
At Dermal Systems, our vision is to source outstanding products and diagnostic equipment while simultaneously providing the training and education needed to enable our partner clinics to successfully grow their business by delivering genuine and sustainable results for their clients.
Passionate about skin, its structure, and how to make it function at optimal levels, René Serbon is now bringing this knowledge to the masses. René is first and foremost trained in the field of aesthetics and business. Coming from a family of medical professionals, she found herself drawn to the Medi-Spa environment where her understanding of medical principles has helped clinics effectively bridge aesthetics to medical practices and vice versa.
René is skilled at implementing new services and products to existing clinics, along with marketing and developing continuous in-clinic training programs that allow staff to learn and improve their skills and expertise in a dynamic ever-changing industry.
When she's not busy at the clinic or with all things Dermal Systems, you can find René guest speaking and lecturing at various conferences, symposiums and trade shows around the world.
"I'm not sure what witchcraft you have put in that little bottle, but my newly acquired acne has disapeared, as well as all my enlarged pores."
Brad, Prince Albert, SK
"I am loving the vitamin cream – what a super treat! Thanks so much for that very kind little pick-me-up."
Dianna, Victoria, BC
"Super excited to be a part of it. I really love how solid I feel as a professional being a part of anything having to do with Dermal Systems and Dermaviduals."
TL, Denver, CO