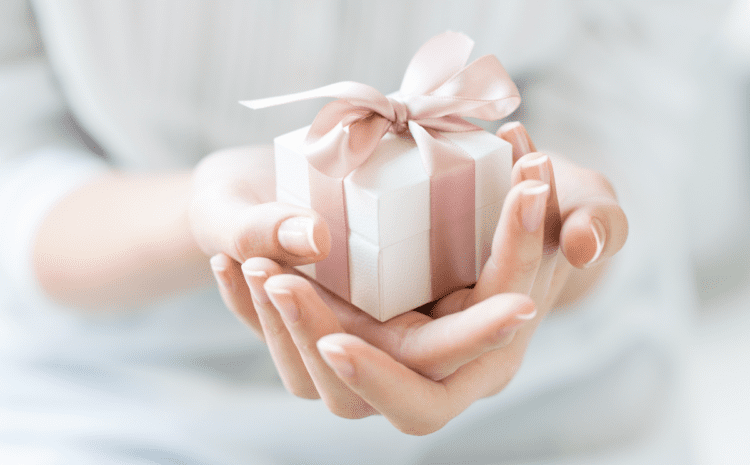 Skincare makes a fantastic gift in many ways; it's pampering, luxurious, healing and can be expensive. What a nice treat when someone in your life purchases that for you! I'm here to share my tips and tricks around gifting skincare during the festive season.
#1 – Keep It Generic
When it comes to skincare, the worst thing that you can gift somebody is something that is very skin-specific. When you don't understand the skin conditions of the person you're gifting, or the treatments they're currently using – it can be tough. You don't want to gift something that's going to be counteractive to their treatment program. (Obviously, if you know this person very personally, and you know what they're using, you could always gift them a replacement of their favorite product.)
So, why is that? Well, you don't want our lucky gift recipient to have a reaction from our gift! Give them something that is more generic, such as masks or eye creams.
#2 – Gift Them Something They Might Not Invest In Themselves
One of the best gifts you can give someone is something that they may not choose to invest in themselves. This is perfect for recipients that already have a standard weekly routine in place, and can use your gift as an enhancement. Focus on items that may not be used daily, but can be added on to their routines and are still fairly generic and suitable for most skin types. These might be things like exfoliants, or peeling creams.
A lot of people do suffer from skin conditions like eczema, psoriasis, etc. If they do, they really should be using quality body washes and body creams, but might not want to invest in them (especially in these current times). So those are really great gifts! Bath oils are quite generic, everybody enjoys them, and everybody can benefit from them, so that's another good one.
Hand creams are also a really beautiful add on! They're great for anyone with dry skin, which is very common in Canada, especially in wintertime. And we have gels that help to protect your skin against the elements.
Things like that are great because they're not something top of mind for everyone.
#3 – Make It An Experience
You can give the gift of a facial or body treatment, and let the skincare professional decide what products to use. This is especially great this year when local businesses need our support. What better way to support them by gifting somebody else an experience from a local clinic near you?
A lot of the partner clinics that I work with do have specials this time of the year where you get a generic product included when you purchase an experience (like a facial). So see what's available around you (you can find a list of clinics here).
To sum it up, here's our go-to gift guide for skincare products this holiday season:
a sheet mask

cream-based mask (like a multivitamin or vitamin boosting mask) 

an eye cream

a body cream

a high-quality body cleanser 

bath oils (with no fragrance)

hand cream

an exfoliant

a peeling cream

facials or body treatments at a local clinic near you!

And if you want to know more about any of the products that I recommend, feel free to message me on Facebook or Instagram and I'll be happy to answer any questions that you have!
*originally posted on reneserbon.com