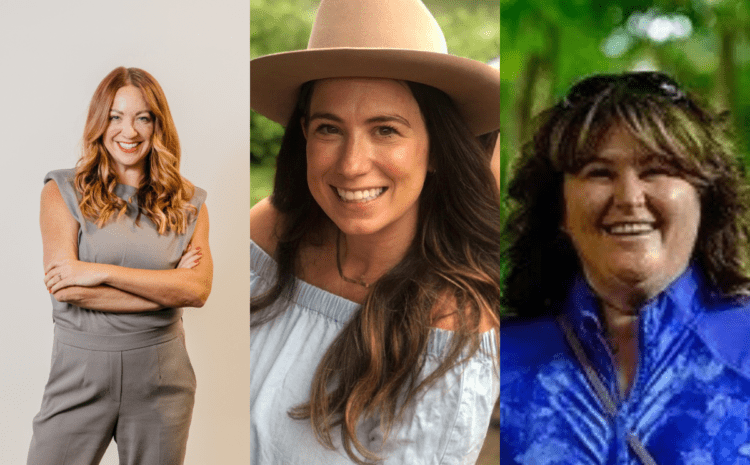 My Skin Care Journey with Dermaviduals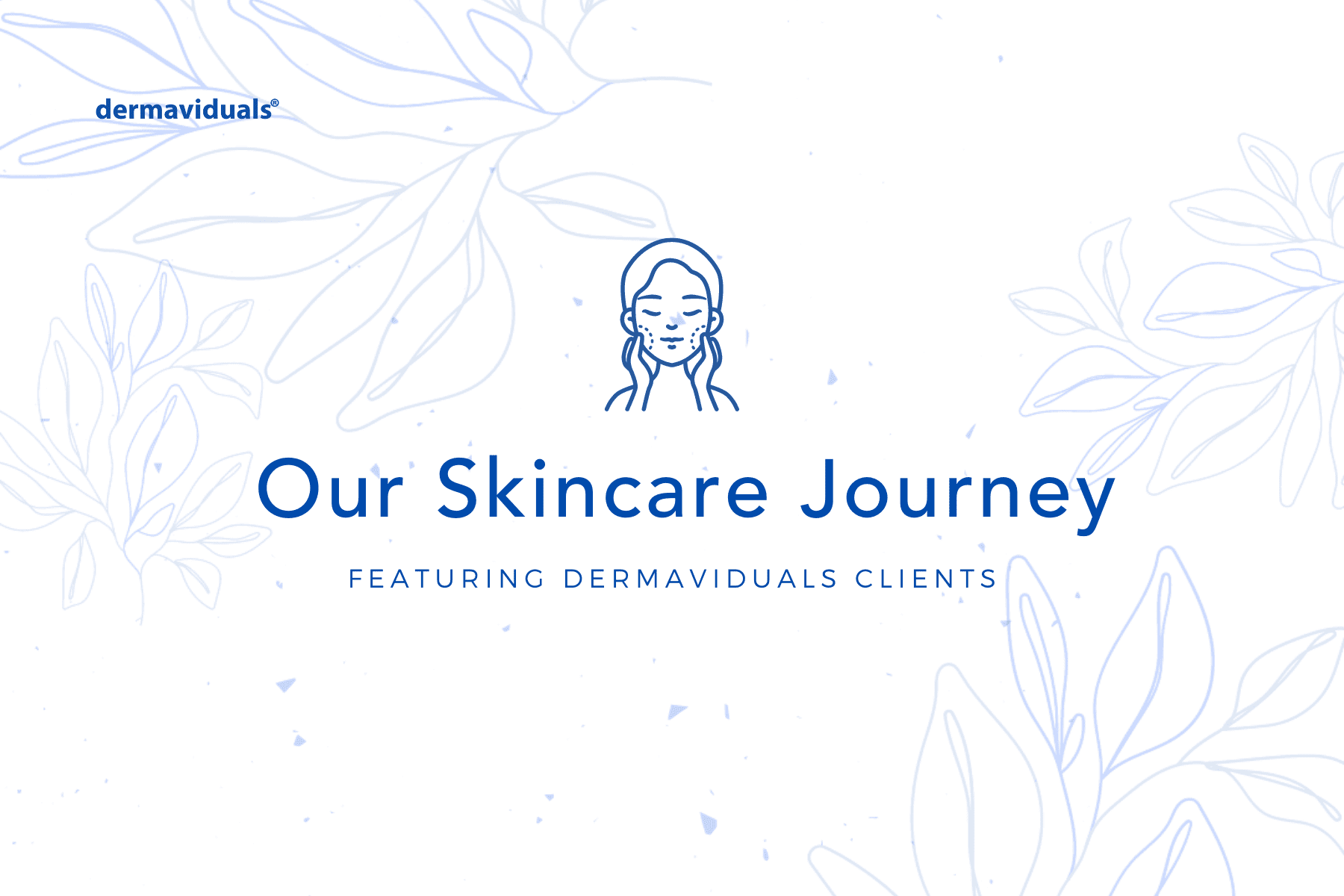 My Skin Care Journey with Dermaviduals
Featuring Tessa May Marr, Shelley DesRoches, and Tallis Schertzer
Over the years, we've had the pleasure of introducing you to some of our clinics and clinic owners who stock and sell our products. We love hearing their stories and soaking up their tremendous knowledge and expertise. For 2022, however, we wanted to do something a little different. We wanted to hear from our dermaviduals users themselves to learn about their personal experiences and skin care journeys to help inspire others who might be beginning their own journeys. 
Over the past three months, we interviewed the amazing Tessa May Marr, Shelley DesRoches, and Tallis Schertzer. Come along with us to learn more about their journey with dermaviduals!
What was your skin like before dermaviduals, and what made you make the switch to dermaviduals products?
Tessa: I was sold on dermaviduals after learning more about the products through marketing you (René Serbon) and understanding all of it a little bit better. When I saw the testimonials that you were getting and all of the results and learning about the science behind it, and how much education and experience you had around it, it was just impossible not to pique my curiosity.
I love that you didn't just start by prescribing products. You really took the time to understand my skin. And it's not a quick fix. It didn't change overnight. But I think that's what makes it more believable, it's an investment that you make.
Shelley: My biggest challenge was dryness and uneven skin tone, and I had hormonal breakouts every so often. 
Tallis: When I went off of birth control I expected to have perfect skin. But with the combination of having a baby, returning to work as a flight attendant, plus the stress of planning a wedding, that was not the case! I started having issues with acne and it turned into self-confidence issues. Stacey Irvine put me on dermaviduals and I never looked back.
What is your skin like now, thanks to dermaviduals? And how has it impacted your overall health and wellness?
Tessa: Within the first month of using the products, I felt more hydrated, more confident, and it just made such a difference to my skin. I no longer need to hide behind hair, clothes, makeup, any of that. It's so freeing!
Shelley: I don't have dryness anymore, I don't look blotchy anymore, and I don't have breakouts anymore. I always get compliments on my skin and it just perks me up.
Tallis: I have a very non-routine life of waking up in different time zones, different bedtimes, different bathrooms, so I learned really quickly how important it is to invest in proper skin care and to take care of my skin since you wear it every day. Dermaviduals is doing more for me than anything else!
If you were stuck on a desert island and you got to choose one dermaviduals product to bring with you, what product would it be?
Tessa: Day Cream S is the one thing that I can't live without for sure. But if I was stuck somewhere cold then I would say the Self-Tanner. I've never used a better self-tanner in my life!
Shelley: Vitamin Cream Mask. Period.
Tallis: Either the Cleansing Milk or the Moisturizer.
What is something you wish you knew about skin care sooner? 
Shelley: Sunscreen, sunscreen, sunscreen. And then moisturize. 
Tessa: I wish I thought about it as scientifically before as I do now, and recognized that it's something you need to do to maintain the health of your skin, just like how you brush your teeth every night for the health of your teeth. 
I also wish I knew that the gimmicks and sexy labelling don't matter. Dermaviduals' packaging is very scientific and may not be as attractive, but it shows up and does the job exactly the way it needs to. 
Tallis: The ingredients. After becoming pregnant and breastfeeding, you start to pay a lot of attention to what you put on your skin. You can't just slap on anything. And as mothers, we always want to make sure we're giving our babies the best products, but why not pay the same amount of attention to ourselves too? So I wish I had that mindset earlier about prioritizing clean, healthy products like dermaviduals, not only for my children but for myself. 
Would you recommend dermaviduals to a friend? If so, why?
Tallis: I would recommend it to everyone. Anyone who watches this interview. Invest in your skin. Invest in yourself. It's the only thing you 100% use every day.
Tessa: Yes, of course! At least 50 to 75% of my team is now using dermaviduals, and the rest are already asking questions about it. So, yes, 1,000 times over!
Shelley: Yes! It's custom. It's scientific. It's backed with education. It's not just some over-the-counter products. Just like you wear different clothes for different seasons, your skin is the same. Dermaviduals allows for that amazing customization.
Thank you all for your vulnerability, support, and time. We are so grateful to have such terrific clients that are willing to share their stories with us, and we are thrilled to hear about your skin transformations. 
If you would like to learn more about each of these clients, check out their social media links below. 
Tessa May Marr –
Tallis Schertzer –
And if you would like to share your own dermaviduals journey with us, click here!